We were delighted to receive funding from the Arts Council of Wales to support our new and pioneering Creative Collaborations project: 'Only Fitzalan Aloud'!
The 10-week singing and composition initiative was held in Spring 2020 at Fitzalan High School in Cardiff. Aloud Choir Leaders, Amy Wadge (Grammy Award-winning singer/song-writer and Aloud Ambassador) and the Fitzalan music department worked in collaboration to deliver bespoke song-writing activity for teenage girls and 'OBA-style' singing rehearsals for boys.
Fitzalan High School is richly diverse; the majority of its pupils are from ethnic minority backgrounds and the school has high levels of socio-economic deprivation. The project aimed to increase pupils' participation in musical activity; using song as a catalyst for confidence, aspiration and mutual respect.
The project succeeded in breaking down barriers faced by many of the students and was highly innovative in its commitment to understand and improve cross-cultural learning.
One participant commented: 
The success of this project was also testament to both the quality and equality of the partnership. It was the first time that both The Aloud Charity and Fitzalan High School had been involved in such an opportunity, and both parties were highly invested in learning from each other, to improve knowledge, exchange skills and enhance delivery.
Fitzalan Music Staff told our evaluator: 
The Aloud Charity used the project to not only to experience delivering in a cross-cultural environment and to gain a better understanding of ethnic diversity in Wales, but to lay a foundation for future work with teenage girls in Wales.  Most importantly, The Aloud Charity have experienced the challenges facing teenage girls and the differences in their behaviour (compared to their male peers) which will help to inform new future projects and activity. You can find out more about our Activity with Girls here.
A formal evaluation of the project can be found here. 
Consultant Clare Williams stated:
"The pupils felt valued and special to have been part of the only school to be chosen for this project. Pupils' confidence in performing as part of an ensemble has developed greatly as the Aloud team were continuously supportive and encouraging to our pupils."
Mrs R M Jones
Music Staff at Fitzalan
Help keep the music alive
By donating today, you'll be part of the Aloud story, helping us provide positive, life-changing experiences for young people across Wales.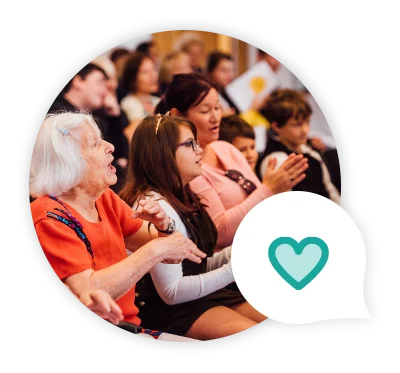 Calon means 'Heart' in Welsh and our Calon Members are the beating heart of The Aloud Charity, playing a vital part in our success.
Whether you want to run a marathon or take on your own charity challenge, you can help support our activity in your local area.
Sorry, there are no upcoming events. Please check back later.