At The Aloud Charity we take pride in the wonderful work we do. Whether it's working as a choir leader and helping the boys at Only Boys Aloud with their vocal training, fundraising for the charity, assisting with our busy events calendar or something else entirely we like to have fun and work on bettering our community.
Only Boys Aloud Community Leader (Volunteer)
Role Description
We have a fabulous group of volunteer Community Leaders and we simply couldn't do it without them!
From attending weekly rehearsals and events to helping to tie ties, they are key members of the team and we are always keen to hear from anyone who'd be interested in becoming a Community Leader.
If you would like more information about the role, please contact us for more information [email protected]
Help keep the music alive
By donating today, you'll be part of the Aloud story, helping us provide positive, life-changing experiences for young people across Wales.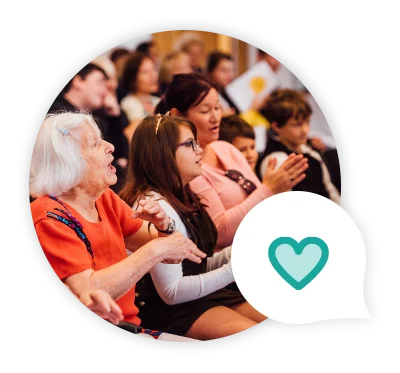 Calon means 'Heart' in Welsh and our Calon Members are the beating heart of The Aloud Charity, playing a vital part in our success.
Whether you want to run a marathon or take on your own charity challenge, you can help support our activity in your local area.