At The Aloud Charity we take pride in the wonderful work we do. Whether it's working as a choir leader and helping the boys at Only Boys Aloud with their vocal training, fundraising for the charity, assisting with our busy events calendar or something else entirely we like to have fun and work on bettering our community.
Project Manager (North Wales)
Role Description
Download PDF > Project Manager North Job Description
Download PDF > Equal Opportunities Form
The Aloud Charity is looking for a part-time Project Manager to work across North Wales to support us to deliver our group singing activities for young people in the region.
Combining excellent communication skills with an understanding of working with young people, our Project Managers are responsible for the smooth running of The Aloud Charity's work in communities across Wales. Working to maintain and develop regular, high-quality group singing experiences in North Wales, the Project Manager: North will advance and sustain our well-respected work with young people in the region.
The focus of the Project Manager's work will be to facilitate the charity's work in local communities and, in doing so, support the development of regional and national activity and opportunity. Key to this role is engagement with participants and potential participants, ensuring the activity is relevant and appropriate to the young people it serves.
The Project Manager sits in the Artistic Team, is line-managed by the Creative Director and is responsible for the recruitment and monitoring of freelance and volunteer leaders to support activity delivery.
To apply: Please send your CV and no more than a two-page cover letter outlining how you meet the requirements of the role to [email protected].
 Deadline for receipt of applications is 3pm on Tuesday 16 August 2022.
Interviews will take place on Tuesday 23 August 2022 at a North Wales location TBC or via Teams. You will be notified of the whether you have been shortlisted by Friday 19 August 2022.
Please also complete and send the Equal Opportunities Monitoring Form, which will be removed from your application on receipt and will not inform our decision making.
Only Boys Aloud Community Leader (Volunteer)
Role Description
We have a fabulous group of volunteer Community Leaders and we simply couldn't do it without them!
From attending weekly rehearsals and events to helping to tie ties, they are key members of the team and we are always keen to hear from anyone who'd be interested in becoming a Community Leader.
If you would like more information about the role, please contact us for more information [email protected]
Help keep the music alive
By donating today, you'll be part of the Aloud story, helping us provide positive, life-changing experiences for young people across Wales.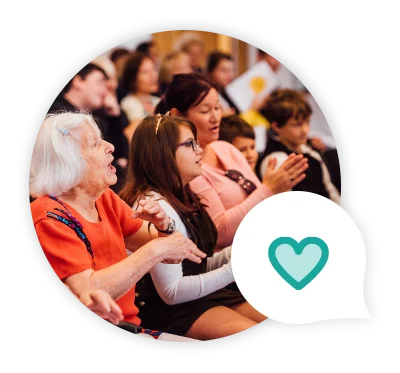 Calon means 'Heart' in Welsh and our Calon Members are the beating heart of The Aloud Charity, playing a vital part in our success.
Whether you want to run a marathon or take on your own charity challenge, you can help support our activity in your local area.