Meet the wonderful people who make The Aloud Charity work, the choir leaders working with our choirs, our Ambassadors and our board of trustees.
Help keep the music alive
By donating today, you'll be part of the Aloud story, helping us provide positive, life-changing experiences for young people across Wales.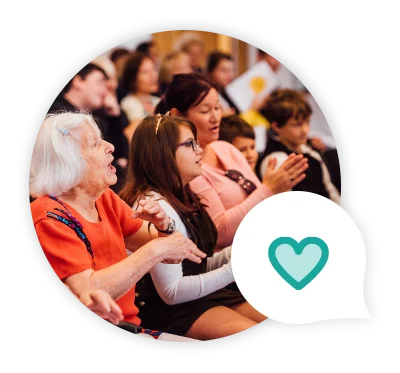 Calon means 'Heart' in Welsh and our Calon Members are the beating heart of The Aloud Charity, playing a vital part in our success.
Whether you want to run a marathon or take on your own charity challenge, you can help support our activity in your local area.