Our Alumni scheme is for former members of our Aloud choirs who have graduated from Only Boys Aloud, Only Girls Aloud or Only Kids Aloud.
Meet Elliot, our Alumni Advisor
Elliot Howells is an OBA Alumni, Calon Member and previous Aloud Charity Trustee. Following his time as a Trustee, Elliot is now helping us develop initiatives for Alumni.
"Having been both a beneficiary and a Trustee of The Aloud Charity, I know first hand the impact that every pound makes to Aloud. I have felt and seen the impact Aloud has on young people and the musical landscape of Wales and I want to make sure that their work continues for decades to come."
"My highlight as a member of OBA was singing the final note of Calon Lan during the final of Britain's Got Talent. Not only because being on a national TV show was pretty exciting, but because an audience of literally millions of people got to experience the power of a choir belting an iconic Welsh hymn! In OBA's first performance in 2010."
Volunteer Youth Ambassador
If you have benefited through the work of Aloud and would like to stay involved this might be the opportunity for you!
Our Volunteer Aloud Youth Ambassador roles are an important part of the future of Aloud. If you would like to have the opportunity represent Aloud at Aloud events and engage with the next generation of Aloud members at various events throughout the year.
In 2019, Callum Scott Howells became Aloud's very first Youth Ambassador.
Here's Callum reading the poem 'Open Door' by Rhiannon Oliver, which was written especially for Aloud's documentary series, which first aired in 2022.
The poem highlights the importance of opportunity for young people across Wales.
Watch a clip from one of the featured songs here, recorded at St David's Hall in Cardiff. 
Help keep the music alive
By donating today, you'll be part of the Aloud story, helping us provide positive, life-changing experiences for young people across Wales.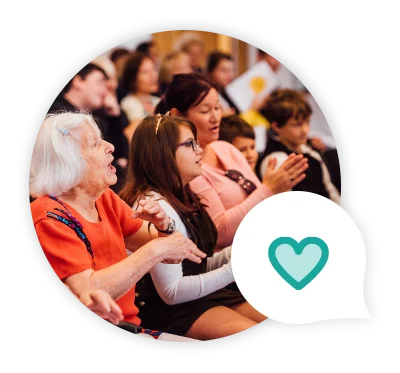 Calon means 'Heart' in Welsh and our Calon Members are the beating heart of The Aloud Charity, playing a vital part in our success.
Whether you want to run a marathon or take on your own charity challenge, you can help support our activity in your local area.