A big thank you to our Supporters, Friends and Funders. Without you The Aloud Charity wouldn't exist. Our friends and funders enable us to deliver a breadth of high quality activities which nurture the rising stars of the future, improving the quality of life for young people across Wales through the power of singing.
Calon Members
A huge thank you to our dedicated Calon Members, whose personal contributions help us plan more effectively for the future. Calon members play a crucial role in our bold and ambitious vision and we couldn't do what we do without them.  
Thank you so much to all the individuals who support our ongoing work.  Whether it's a one-off donation at an event or a more regular gift each month, we appreciate every single donation we receive. Every pound we get is put to good use, making sure we provide the best opportunities possible to the young people we work with.
Trusts and Foundations
The Aloud Charity is proud to work with well-established Trusts and Foundations who fund a significant part of our core costs and project delivery. We are very grateful for the grants we receive which bring our projects to life. 
We would like to credit the following key organisations for their specific and significant support in this financial year:
Corporate Partners
We are delighted to work in partnership with a wide range of businesses and organisations, and hugely appreciate the value they contribute to our work.  
Help keep the music alive
By donating today, you'll be part of the Aloud story, helping us provide positive, life-changing experiences for young people across Wales.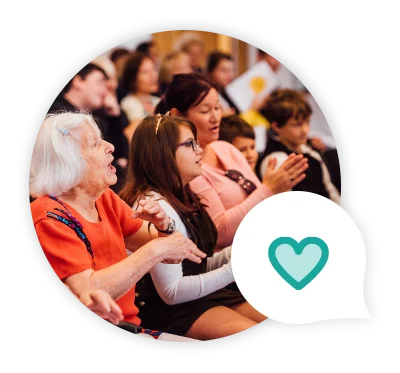 Calon means 'Heart' in Welsh and our Calon Members are the beating heart of The Aloud Charity, playing a vital part in our success.
Whether you want to run a marathon or take on your own charity challenge, you can help support our activity in your local area.