Promoting sustainability through songwriting
The Aloud Charity and the Port of Milford Haven announce new partnership.
The Aloud Charity and the Port of Milford Haven are working in partnership to create a new, exciting song writing project supported by Arts & Business Cymru's CultureStep programme.
Over the course of three weeks in May 2022, students at Henry Tudor School in Pembroke will have a rare and unique opportunity to collaborate with a professional songwriter to write a new, bespoke song, which reflects the students' attitudes on the importance of protecting the future health of our planet.
Port of Milford Haven staff, along with project partners Celtic Sea Power, Marine Energy Wales and ORE Catapult, will visit the school to speak to the children about the Pembroke Dock Marine project, introduce them to their work and present their future plans centred around sustainable energy for the area. Choir Leaders from The Aloud Charity will work with GCSE Music students to compose their own lyrics and melody, taking inspiration from the talks.
The pupils' musical creations will be recorded to create a final masterpiece to raise awareness for the redevelopment project more widely. The Aloud Charity and the Port of Milford Haven will work with members of the community who will also feature in the song and final music video. 
As well as raising awareness for the Port's future development plans, this project celebrates The Aloud Charity's recent expansion to West Wales with the launch of three new Only Boys Aloud choirs in Carmarthenshire, Ceredigion and Haverfordwest. Craig Yates, The Aloud Charity's Creative Director commented:
Lauren Williams, Community Engagement Assistant at the Port of Milford Haven said:

We would like to thank Arts & Business Cymru's CultureStep programme for supporting this exciting opportunity.
Help keep the music alive
By donating today, you'll be part of the Aloud story, helping us provide positive, life-changing experiences for young people across Wales.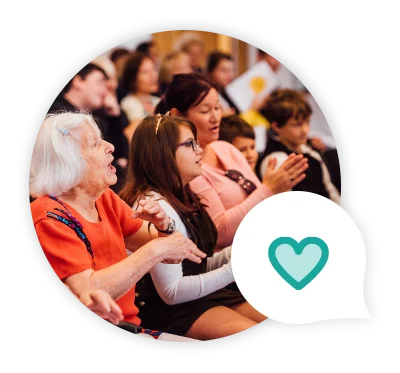 Calon means 'Heart' in Welsh and our Calon Members are the beating heart of The Aloud Charity, playing a vital part in our success.
Whether you want to run a marathon or take on your own charity challenge, you can help support our activity in your local area.