We engage with young people in Wales using the power of group singing. We provide life-changing activities which promote self-belief and nurture talent, equipping children and teenagers with the aspiration, life-skills and connections they need to fulfil their potential.
Made up of over 200 boys from across Wales, OBA is currently the biggest project we facilitate. Find out more about our OBA choirs, the annual OBA Academi and read case studies from our Alumni.
OKA covers all our work with primary-aged children. These include the OKA chorus, Aloud in the classroom and Only Kids Aloud Alumni. Learn more about how we work with our youngest members.
As an Arts Organisation, we are continuously growing and changing. Read about how we are working with young women in Wales through our Only Girls Aloud choir.
We are proud to deliver a number of additional activities, giving our participants and new audiences the opportunity to have unique experiences and meet different communities.
Help keep the music alive
By donating today, you'll be part of the Aloud story, helping us provide positive, life-changing experiences for young people across Wales.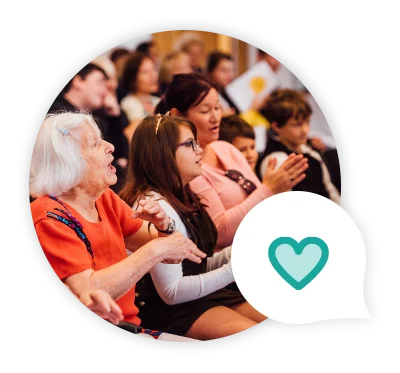 Calon means 'Heart' in Welsh and our Calon Members are the beating heart of The Aloud Charity, playing a vital part in our success.
Whether you want to run a marathon or take on your own charity challenge, you can help support our activity in your local area.
"The music is important but the social skills they get is most important. They all have a common interest here. Some of them may not be able to achieve academically but here they can all get to achieve."
OBA Community Leader
"OBA isn't a competitive art form, it provides a different ethos from what we normally have around us. It is very different from a lot of musical experiences in Wales."
OBA Choir Leader