Transforming lives together through the power of song
Our activities promote self-belief and nurture talent, equipping children and teenagers with the aspiration, life-skills and connections they need to fulfil their potential.
We develop the skills and ambitions of young people in Wales to create happier, healthier and more engaged members of society. Using the power of group singing, we deliver high quality musical training and teach performance techniques which ignite a passion for the arts and lay the foundations for a successful future.
We are an arts organisation with a strong community focus
With activities taking place throughout Wales, we embrace the traditions of choir singing to improve the wellbeing of our participants, providing our young members with valuable skills and exciting opportunities.
Help keep the music alive
By donating today, you'll be part of the Aloud story, helping us provide positive, life-changing experiences for young people across Wales.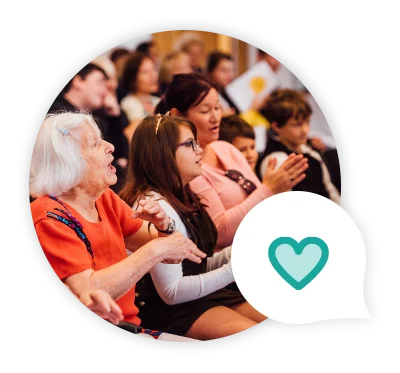 Calon means 'Heart' in Welsh and our Calon Members are the beating heart of The Aloud Charity, playing a vital part in our success.
Whether you want to run a marathon or take on your own charity challenge, you can help support our activity in your local area.
Only Boys Aloud Rehearsal - Rhyl
Only Boys Aloud Rehearsal | Every Monday
United Church in Rhyl, Water St, Rhyl LL18 1SP
Only Boys Aloud Rehearsal - Caerphilly
Only Boys Aloud Rehearsal | Every Monday
The Vanguard Centre, United Reformed Church, Van Road, Caerphilly, CF831JZ